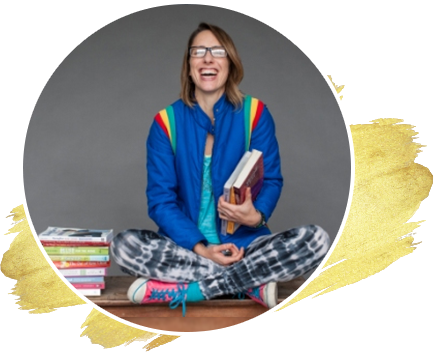 HELLO!
MY NAME IS TAMSIN ASTOR AND I HELP BUSY PEOPLE ORGANIZE THEMSELVES, SO THEY HAVE TIME FOR WHAT THEY WANT AND NEED AND TIME FOR FUN!
I am your Chief Habit Scientist, helping you create connections between your daily habits, so that you reduce the decisions you have to make and free up time for the good stuff.
ONE-ON-ONE COACHING
Are you a self-driven nurturer? Who rarely makes their needs a priority?  All the other voices demand immediate attention and leave little time for personal care. We make 35,000 decisions every day leading to decision fatigue. I will help you to create the necessary connections between your daily habits and routines in order to clear the path for more personal time and energy.
INTERESTED IN LEARNING MORE? HOP ON THE PHONE AND CHAT WITH ME.
Here is a link to my online scheduler:
I love giving talks & workshops & can come to your organization!
Click here for a downloadable Female Executive Speaker Kit.
Click here for a downloadable Executive Speaker Kit.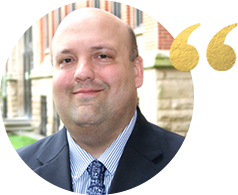 TAMSIN IS A VERY EFFECTIVE COACH.
She makes self-accountability palatable and achievable. She has helped me cultivate social & developmental networks for me personally and at work.
She was instrumental in helping me create mentoring relationships to support me during my transition into a leadership position. Specifically, she helped me create boundaries around my time for work, my time for colleagues and my time for family.
DB
Principal, Saint Ignatius High School
EVERYTHING ABOUT TAMSIN IS WONDERFUL!
You've really helped me think out certain things that were happening. You have taught me about Authenticity are my actions congruent with who I am. Your general wisdom is stunning. It's really valuable. Tamsin helped me work through a number of deep issues really well. I have learned that it all starts with the core of myself: self-awareness, self-knowledge, self-care are SO critical. Everything about Tamsin is WONDERFUL. I have learned how to say no to things that don't follow my core goals."
SS
Executive & Non-Profit CEO
I FEEL LIKE I JUST LIKE MYSELF MORE!!
Accountability – I knew I was going to have to talk to you in 2 weeks. I did not know HOW out of whack I really was until I started working with Tamsin. Now I feel like a totally different human being. I am ​so much more mindful​ after doing this work!​ I feel like I just LIKE myself MORE!! More than I have EVER liked myself EVER!! I am so e​xcited that I took the plunge in valuing myself in this way.​ ​Forcing the time for reflection – creating the space​ for me, ​which is import​ant.​"
LC
Executive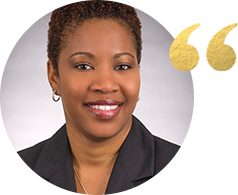 TAMSIN ROCKS!
Eating breakfast, making more time for myself, being aware of my rhythms and of my overall nutrition.
Thinking about this as a way of life.  Being educated on food, sleep, meditation and exercise topics-that was great to learn more.
EB
Senior Managing Partner/Consultant
THANK YOU, TAMSIN, FOR ALL OF YOUR KNOWLEDGE AND ENCOURAGEMENT!
I struggle with Crohn's, an Autoimmune Disease. The two things that cause me to be unhealthy is eating the wrong foods and stress. I knew making this decision of going off my meds and taking this into my own hands, I had to make some changes!
I made the decision to work with a life coach. Over the last few months, we have been working together on making some changes in my life. I know it's only been a few months but I feel like a new person already and I am so much happier!!
Thank you so much for helping me be a better wife, mom, friend and business owner! I've been able to create more time for myself and learned how to balance work and my home life, which is so important! It's so easy to get lost in the world of being a mom and having a career! I am looking forward to continuing working with you.
MB
Small Business Owner, Stylist
Problem-solving approach
"In my work-life I always have a problem-solving solutions approach. I wasn't doing that in my home life. That approach – looking at what's working and what's not working – has created a big shift that's made ALL the difference. I've changed the structures around it. Made new habits. I have learned to get out of the ruts. Questioning the assumptions of the habit, is that thinking useful? Just because I have been doing something for fifteen years doesn't mean it's intractable!"
LTC,
Professor & Executive Director
Regularity, not intensity is the key.
Go big or go home was always been my mantra – Tamsin helped me to finally get over this! Tamsin is very nonjudgmental and open. I love learning from someone who has been there and works with people who have the same issues.
JT, M&A Tax Advisor
Shifted my mindset about exercise
"Significant shift of mindset – a mind-shift. I never ever ever ever feel that I could help someone shift my mindset about exercise because I hated it SO much. I just thought it wasn't going to be something I would ever do. The BEST proof that this works. Oh Wow. The thing that was the MOST difficult and it has made the most difference. I REALLY appreciate that. I almost don't believe it!!"
LTC, Professor & Executive Director
Critical: Time blocking, repetitive structure & habits
"Really understanding how critical time blocking and repetitive structure and habits are, regardless of where we are at – travel, visiting, sticking to that same exact schedule."
JT, M&A Tax Advisor
Changed my perspective – my mindset – to being more positive!
I feel that I can accomplish the things I want to. I am not so hard on myself. I used to let one bad day spiral into one bad week, one bad month. We put things in place day to day and worked on my perspective so I can catch myself – even throughout the day, so what started as a bad day can become a good one. Tamsin really helped, especially with my perfectionist tendencies. Today, I did 10 mins of exercise, not 0 minutes. I accomplished something.- I love that Tamsin validates that! It's about consistency! Now, I feel like I have a tool kit for when inevitably, things get hard.
MN – Graduate Student
Sometimes I think "What Would Tamsin Do?!!"
[Working with Tamsin] I delved into self-reflection. What are my habits that are not great, how can I change that? This brought a lot of personal responsibility. Now, I can take the reins: I can ask "What can I do to change it?" Rather than running around like a chicken with its head cut off. I have learned to listen to my own mind and body: I feel like I have the tools to get there. The tools are in my head – my little voice which help me shift my mindset and thinking. Sometimes I think "What Would Tamsin Do?!!"
AP – Stay at home mother
I learned to dial back the heat & frenzy when things get busy
Learned to dial back the heat and frenzy when things get busy – name it and notice it. When you identify it, it's much easier to name it and stop it and not get caught up in it!
LF – Entrepreneur
My communication with my husband is so much stronger, after working with Tamsin!
My key takeaways from working with Tamsin included that there were individual, tangible, holistic results [for me], rather than a pill to make me feel better. Direction – I always wanted to go, but found it hard to dig up right mindset for it myself. Tamsin has a great personality – really helpful with this. My communication with my husband is so much stronger, after working with Tamsin!
AB – Mother & Volunteer