HI AND THANK YOU SO MUCH FOR LANDING HERE!
My name is Tamsin Astor and I'm your Chief Habit Scientist! I help busy people organize themselves so they have time for what they want and need and time for fun.
Learn more about me by clicking on the video to the right!
The hustle, the busy, the feeling like you've never finished, don't have time for the gym, haven't had a date in ages, sending work emails from bed, never winding down…
That is not a pleasurable life of freedom and joy!
Do you wake up tired? Need coffee to get you started. Do you come home and flop onto the sofa, order a pizza and watch Netflix, while folding laundry?
Maybe you hustle from work to school, to hockey, to swimming, to the store, drive-thru dinner for the kids, fall asleep while reading to your son. Wake up, chat for 5 minutes to your partner, drink a glass of wine, put on the laundry, check Facebook, go to sleep…Rinse and repeat?
Or maybe, like me, you had a "face-down-in-the-arena moment" where the word fell apart for a little while. My son was diagnosed with cancer. My cousin-like-a-brother died of leukemia. My former husband walked out four times until I finally said you can't come back. Yes. I know what it's like to crash. If that's you, I'm so sorry.
IF YOU SEE YOURSELF HERE, AND YOU FEEL LIFE THERE'S MORE TO LIFE, KEEP ON READING!
I figured out how to get back up from the arena-floor. And what I did worked, really well.
I figured out how to blend my trainings in psychology & neuroscience, yoga, meditation, Ayurveda, health coaching, executive coaching to create healthy routines and habits for an abundant and joyous life!
First, we work on creating connections between your daily habits, so you reduce your decisions. When you reduce the decisions you have more time for the fun stuff and…to look at the bigger picture.
THE BIGGER PICTURE IS ABOUT YOU AND WHY YOU CARE ABOUT HOW YOU FEEL AND WHY IT'S IMPORTANT TO YOU TO FEEL AWESOME!
MY GOAL IS TO HELP YOU SORT OUT YOUR DAILY HABITS.
Habits such as sleeping, eating, exercising – and to connect these to your big why.
Maybe your big why is your work, or your family. Maybe it's about financial stability or being able to afford to travel or support a cause close to your heart. We will connect getting up at 5.30 to go to the gym to you wanting good health so you can walk the Great Wall of China when you retire or, to allow you to collect your kids from school and work from home.
Connecting with your why is what makes habit changes stick.
JOIN ME: SIGN UP FOR A FREE CHAT WITH ME TODAY!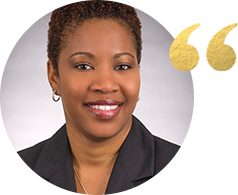 TAMSIN ROCKS!
Eating breakfast, making more time for myself, being aware of my rhythms and of my overall nutrition. Thinking about this as a way of life. Being educated on food, sleep, meditation and exercise topics-that was great to learn more!"
EB
Senior Managing Partner/Consultant